A comprehensive platform to view, edit and analyze data collected in the field.
PickTrace continuously sends data as it is collected, so users can see updates the moment they occur.
Each user has a personalized dashboard which displays information relevant to his or her specific role within the organization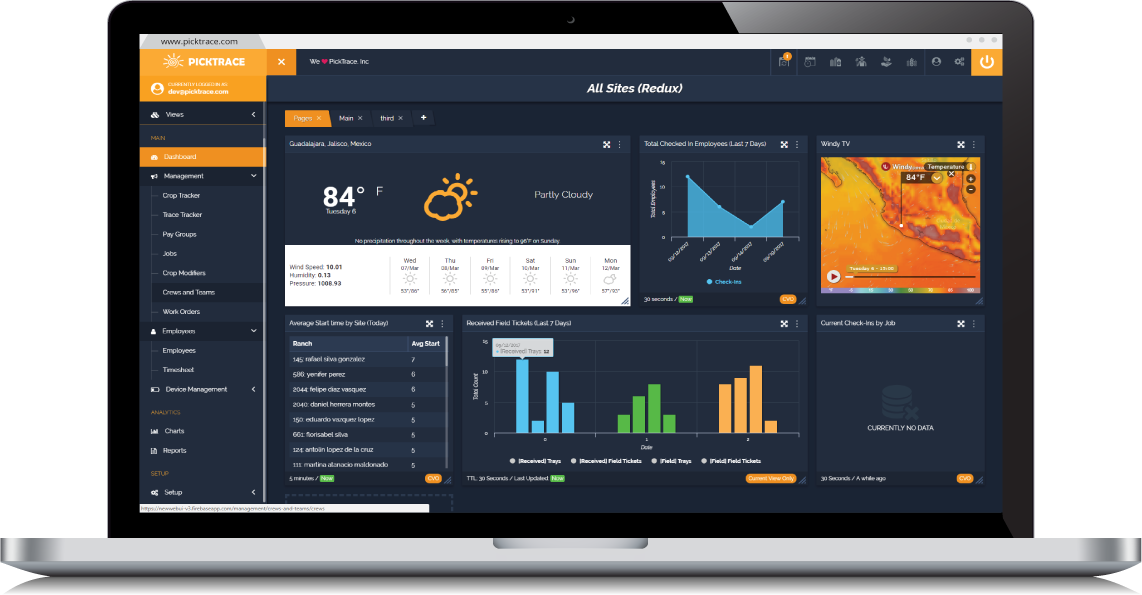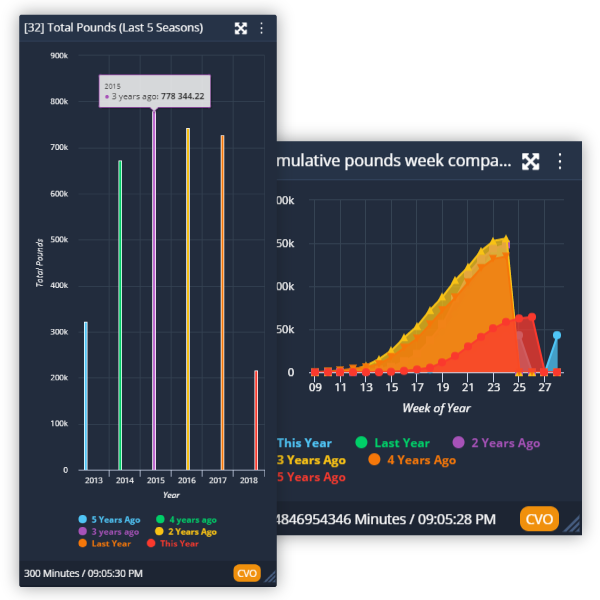 Customized charts and widgets allow you to visualize and analyze data collected from the field in a way that makes sense to you. Evaluate important KPI's in real-time anytime you want.
Organize data in the manner you're used to. View your entire organization's efficiency, that of an individual state or region, or that a specific ranch or site. PickTrace is designed to mimic your organization's structure, allowing you to be more effective in your analysis.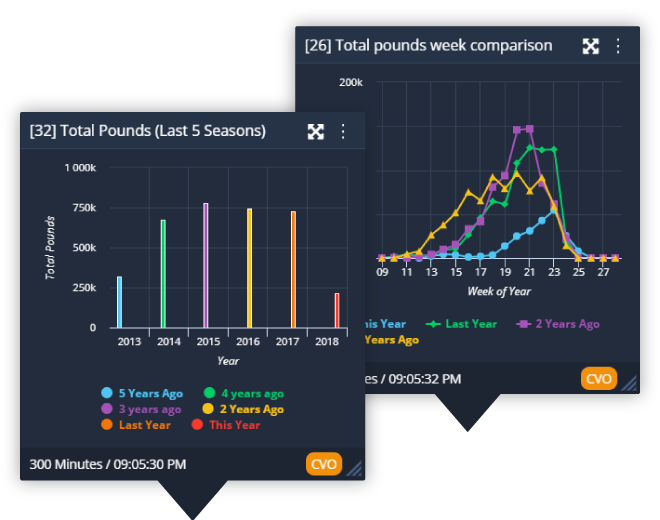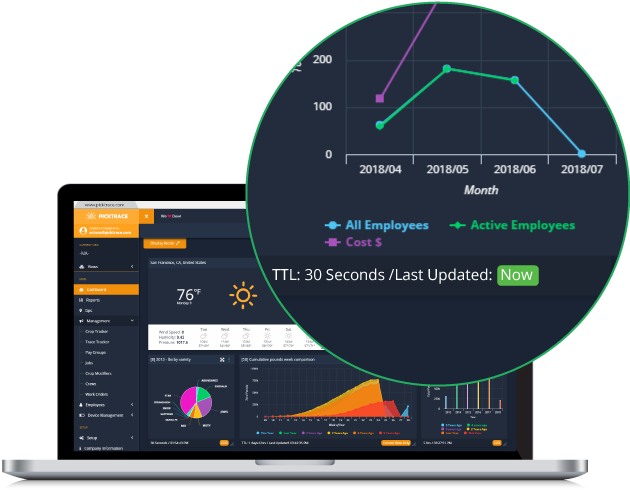 Enable access to real-time data from the field including timesheets, crop records, reports, and widgets. User roles may be assigned to limit access, preventing data theft or unauthorized access.
Any data collected with PickTrace can be formulated into an exportable report, customized to fit your operation's specific needs.
PickTrace reports integrate with payroll processing, ERP, and other business intelligence systems for easy cross-platform data sharing.
With PickTrace, you will have complete control of reporting. Run job costing reports for a specific ranch or for a certain contractor, crew, oremployee. Run payroll for the desired set of ranches and specific employee or group of employees.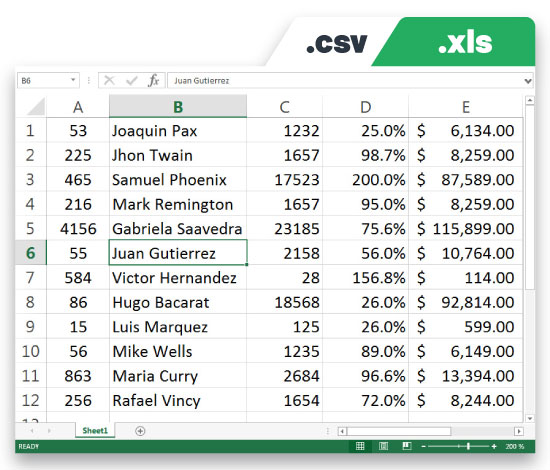 Schedule a demonstration and see how
PickTrace fits within your company