The easiest way to pay
Easily pay and retain your workforce with the hassle-free PickTrace Paycard, a reloadable debit card with a convenient mobile application that delights your workforce.
Manage Your Money, From Anywhere
See your balance, transactions, and send money all from one, easy to use application.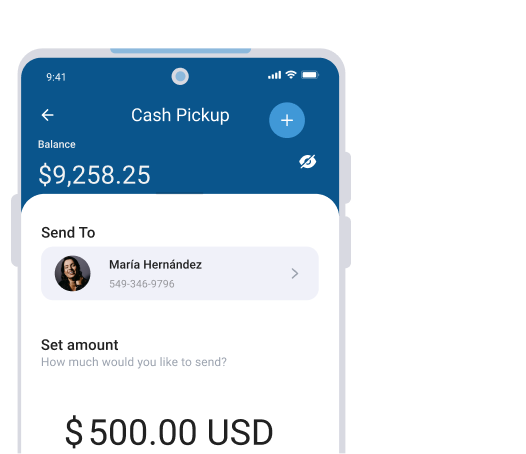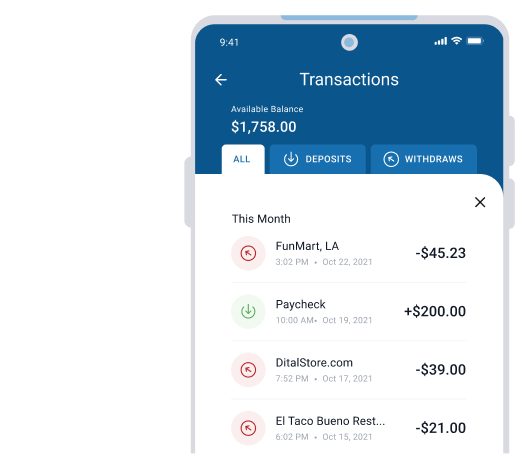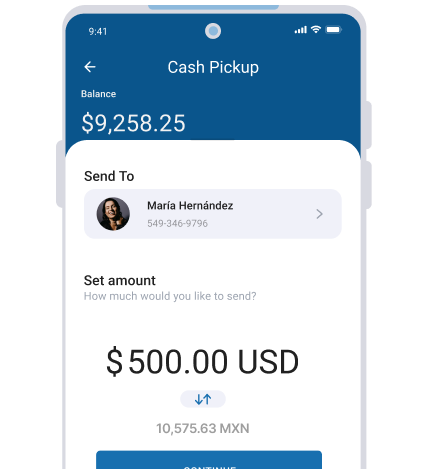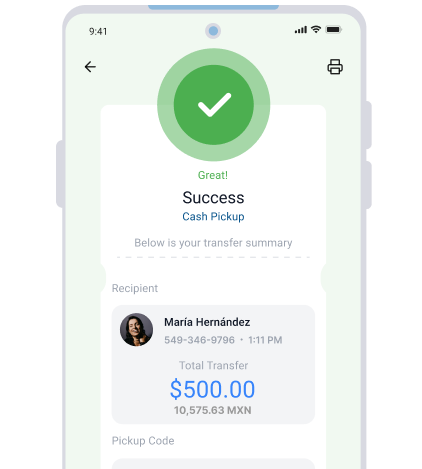 Send Money or Cash to Mexico 24/7
Send money directly to bank accounts or for cash pickup straight from your phone with industry leading exchange rates.
Track your Transfers
Monitor the delivery status of your bank transfer or cash pickups right from your phone.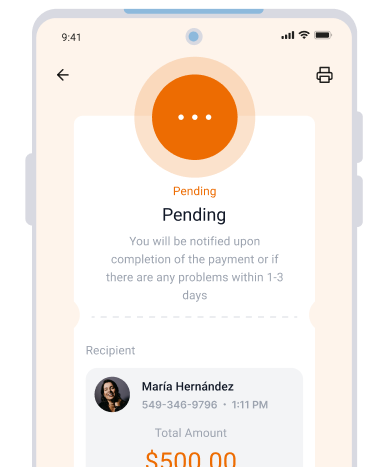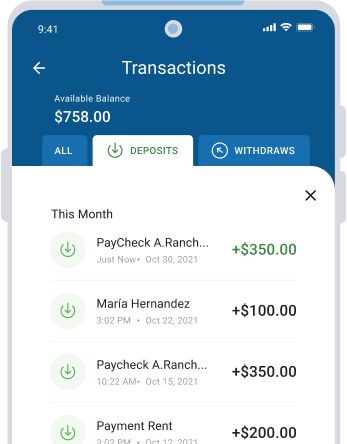 No more waiting in Line or Cash Checking Fees
Receive your paychecks – cut the line and check cashing fees with direct deposits.
No hidden or predatory fees – access your wages for free
Fast, easy, and free access to your earned wages.
$0 ATM Withdrawal Fee*, $0 Monthly Fees, 0% transaction fees, $0 card replacement fee.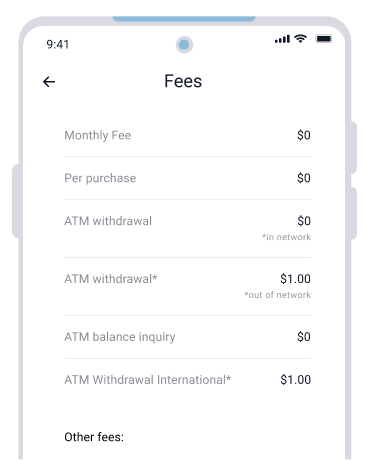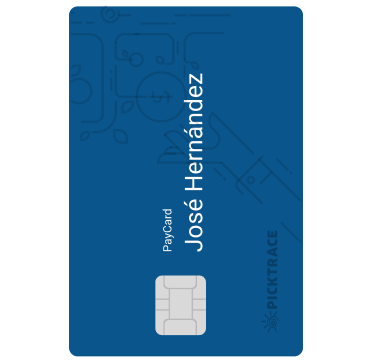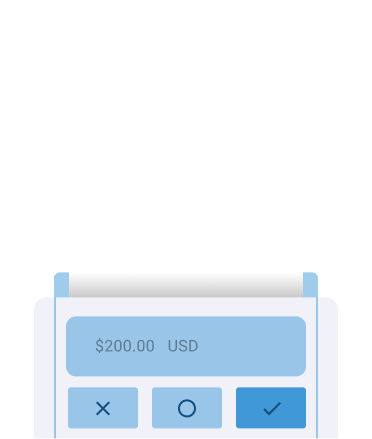 Online & Instore Purchases

Use your card anywhere Mastercard is accepted in US and Mexico with zero foreign transaction fees.
Turn your Payroll into a Competitive Advantage
With the PickTrace PayCard, save money and time both for your organization and your employees by eliminating paper checks.
As the only solution in the market with both Time & Productivity and PayCard products, PickTrace provides a streamlined card issuance process that is integrated into your existing employee creation process.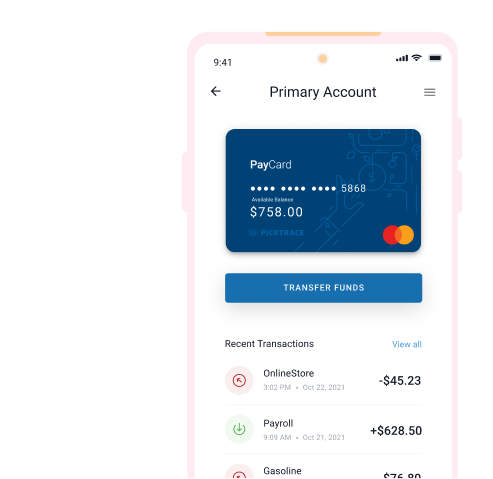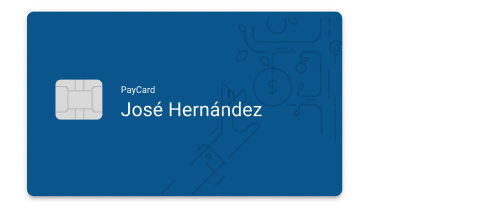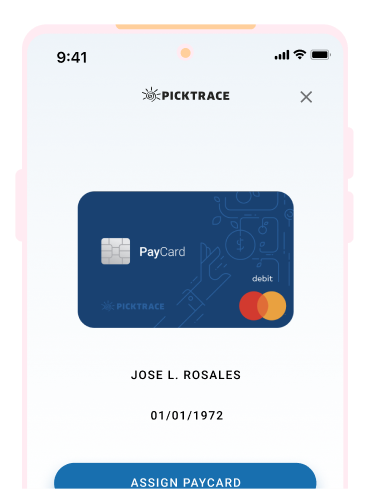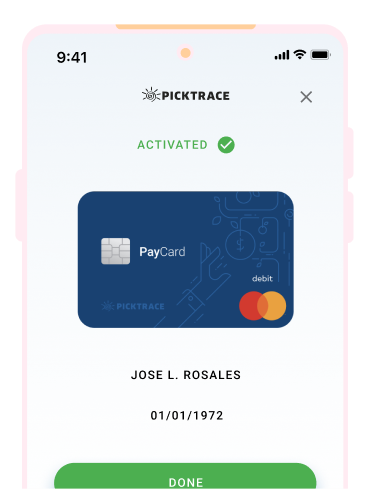 One Fluid Process
As the only paycard offering with full digital end to end card activation, quickly streamline Digital card enrollment, activation & PIN setting into the employee hiring process, removing burdensome activation process or missing PIN setup.
Make paying your employees simple
Pay your employees via direct deposit directly to their card – no employee bank accounts needed. Eliminate the time and cost of paper check printing & distribution. No more unclaimed checks, guarantee payment to employees, wherever they are.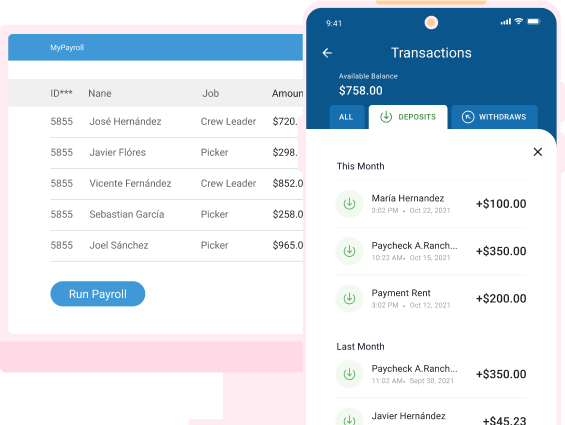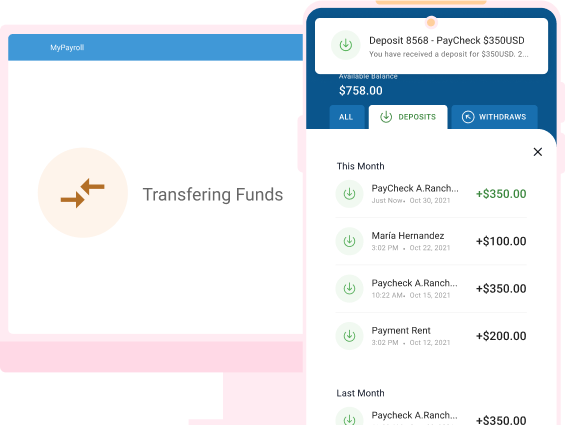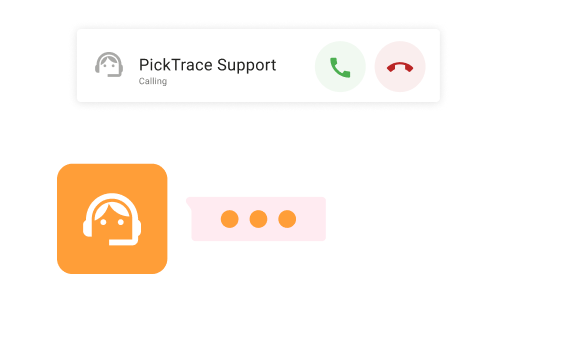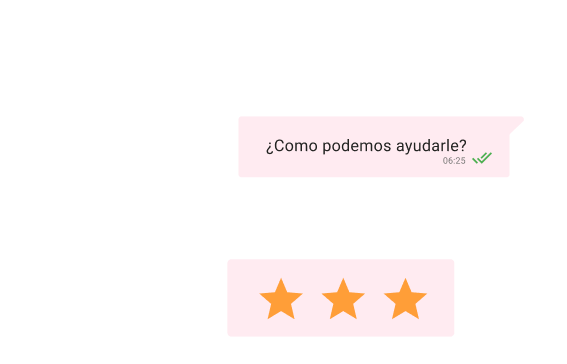 Stress-free start to stress-free payroll
Get a dedicated PickTrace implementation manager to help you roll out the solution, and one-stop support from our premium customer support team.
Remove headaches, and checks.
Request a demo of the PickTrace Paycard and see how saving time and money benefits everyone.
PickTrace Pay Card is issued by Metropolitan Commercial Bank, Member FDIC, pursuant to a license from MasterCard USA Inc. This card can be used anywhere MasterCard® debit cards are accepted. Use of this card implies acceptance of the terms and conditions set forth in the Cardholder Agreement.