The leading labor tracking solution for growers.
PickTrace makes it easy to track time and productivity, enabling you and your team to feel confidence in your payroll compliance, access real-time labor costing, and make informed decisions.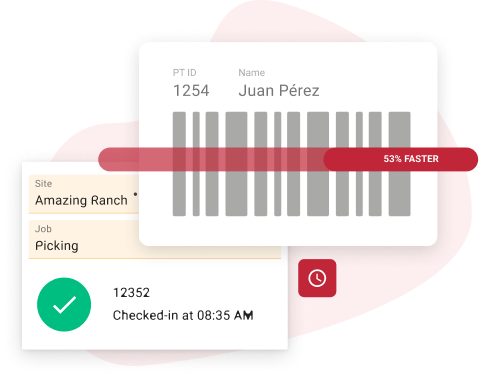 The timekeeping solution that saves you time.
Faster check-ins, faster hiring, faster productivity tracking, faster payroll. PickTrace provides the most efficient timekeeping tool available, with the average customer seeing 53% faster collection in the field when compared to other solutions.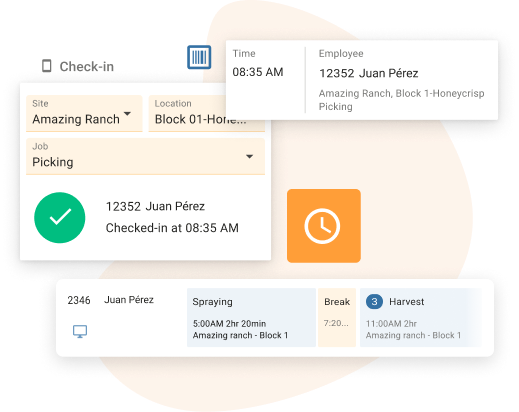 One place to keep

track

of your entire team.
Tools to capture time in the field, office, and packinghouse, providing real-time visibility across your entire workforce all-year-round.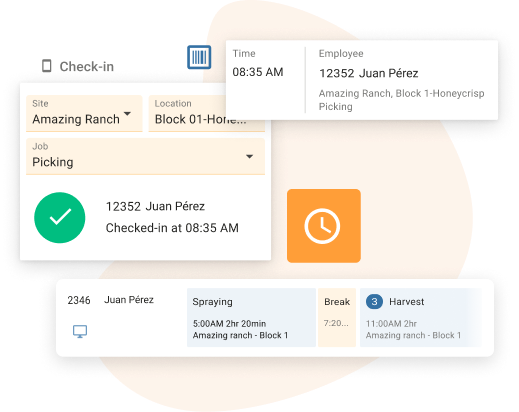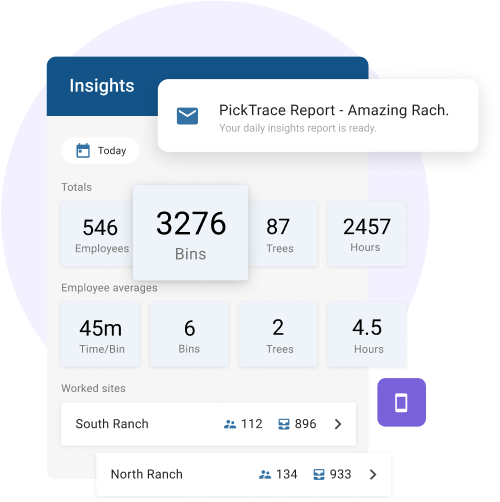 Informed decision making from anywhere.
Powerful insights delivered to your inbox, accessible in your browser, or on the go from your phone, so wherever you are, you have the information to make better decisions.
Why does PickTrace have an NPS score of 80? Schedule a demo today and experience the future of labor tracking.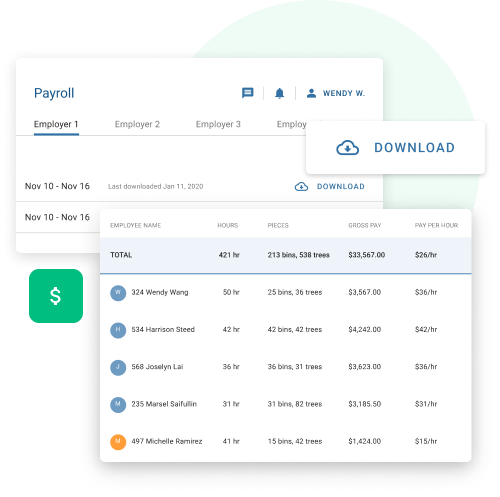 Expedited Payroll Calculations & Compliance.
PickTrace's proprietary Wage Engine does all the heavy lifting for you: piece paid breaks, NPT, OT, and DT, generating accurate gross payroll calculations to help keep you compliant.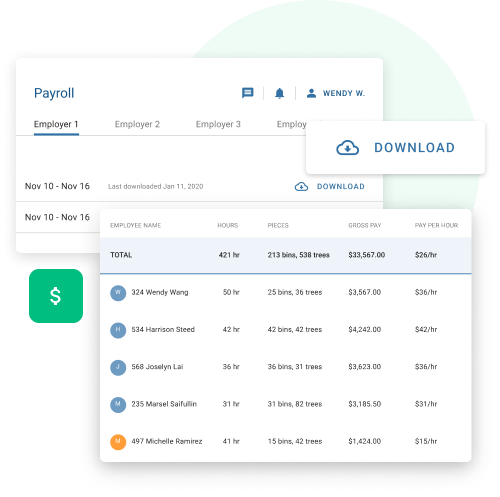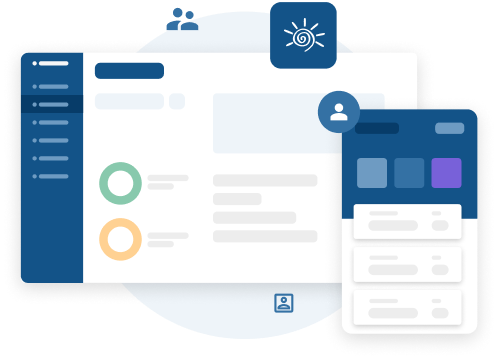 A company designed for the future.
Our powerful technology is rooted in mobile, built around customers, and designed to be used by every facet of your organization.
PickTrace partners with leading brands, including: