Onboard employees in 90 seconds in the field or in the office.
Make your life easier, let PickTrace do the work. Just fill in basic information and PickTrace will automatically generate and store necessary documents.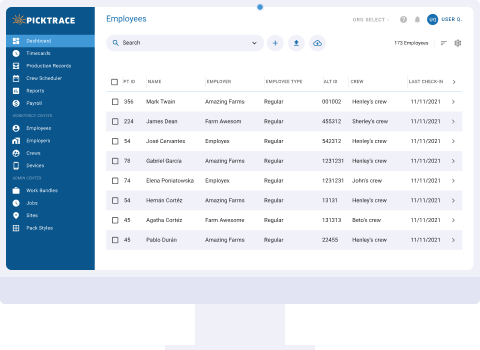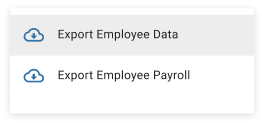 Say goodbye to double entry
Simply upload the employees directly into your payroll system, removing unnecessary and error-prone double entry. PickTrace integrates with most common payroll software.
Automatic W4 and I9 Creation
Simply use a phone, tablet, or computer to hire an employee and PickTrace will automatically create W4 and I9 documents.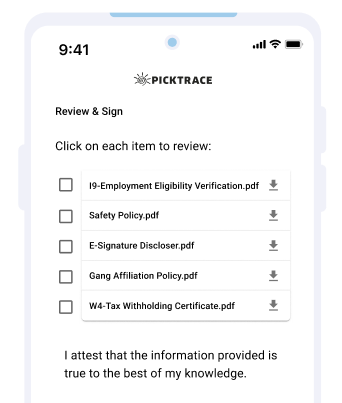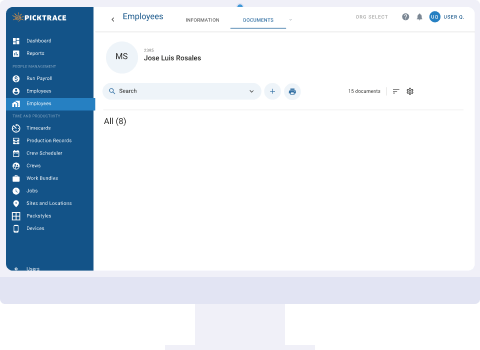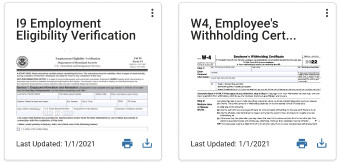 Document Storage
Get rid of those filing cabinets and stacks of paper. PickTrace manages all your employee documents in one easy to access place.
Why does PickTrace have an NPS score of 80? Schedule a demo today and experience the future of labor tracking.
Audit Ready
Stay audit ready with the ability to easily print documents or specific pages, reducing your compliance liability.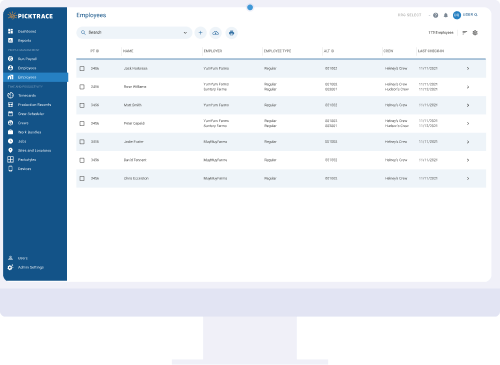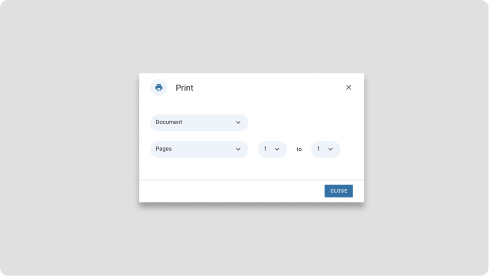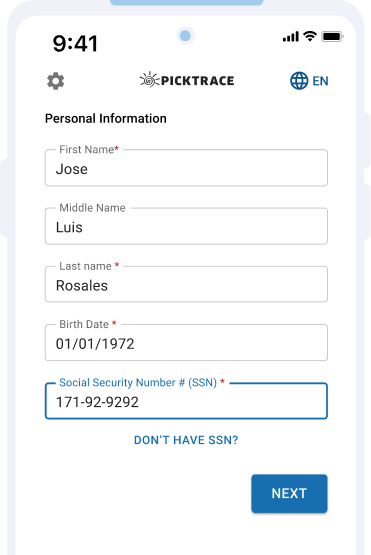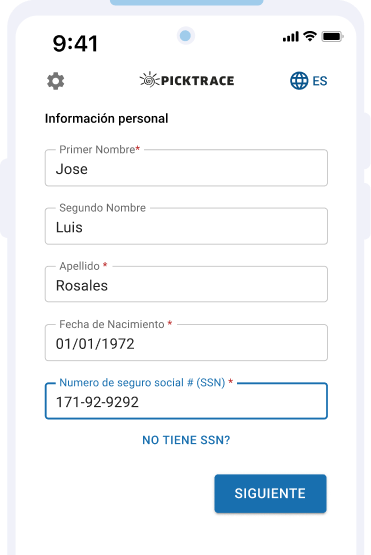 Spanish & English Support
Onboard English and Spanish speaking employees seamlessly with the click of a button.
Rehire Faster
Re-entering information for an employee that already exists in the Payroll system (i.e. re-hire) is inefficient and slows down the hiring process. Generate new documents for returning employees with existing profiles quickly.