PickTrace is proud to be a team of diverse backgrounds, skill sets, and interests. Get to know the folks that make PickTrace so great!
Meet Senior Implementation Manager, Maria Mier! When she's not dazzling our clients with world-class implementations, Maria is going above and beyond to support her team – truly embodying PickTrace's core value of 'extending a hand'. Read on to learn about this PickTrace all-star.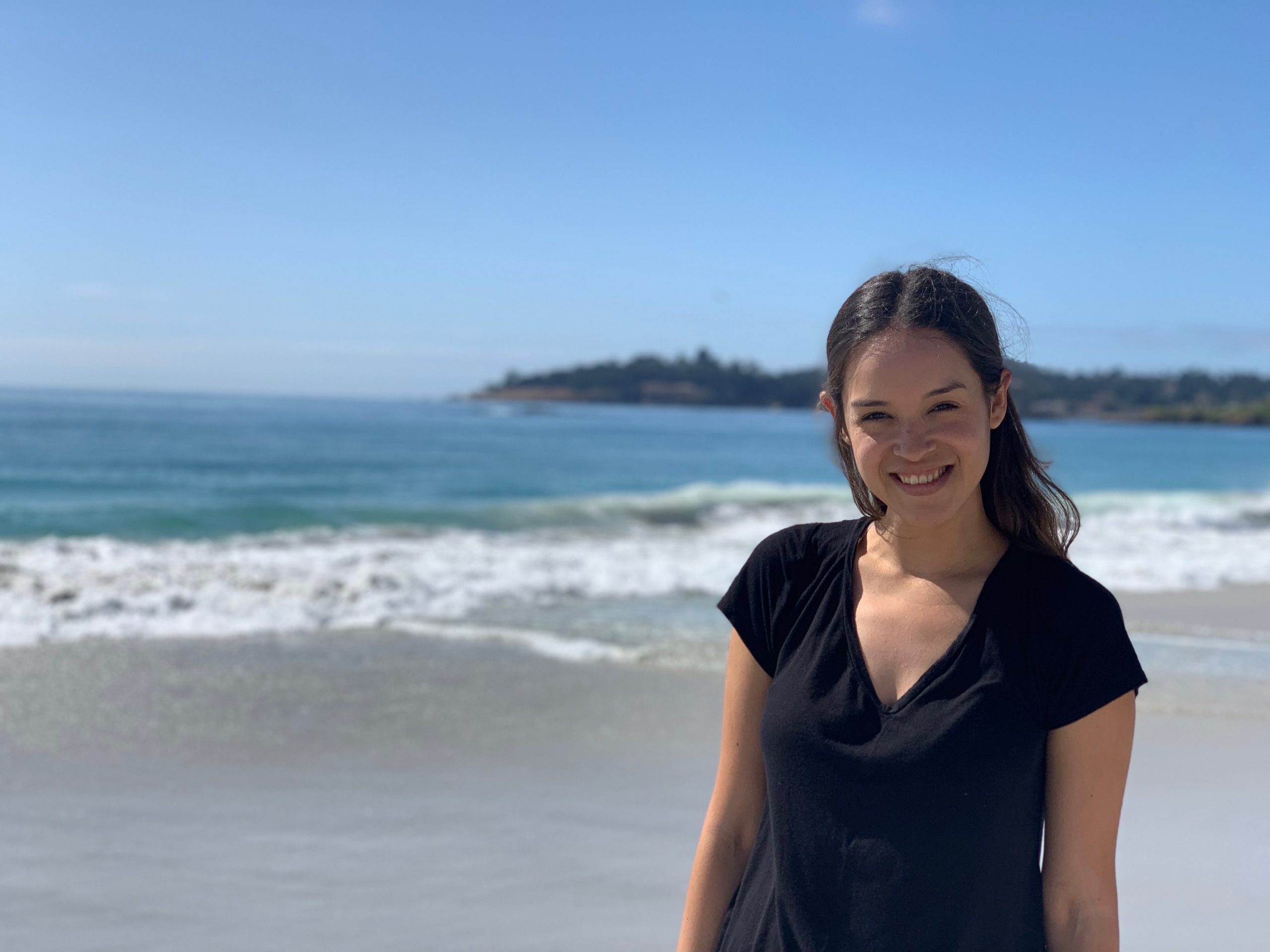 How would you describe your role?
Every time PickTrace gets a new customer, I make sure that they are set up and trained to use our system. After they have been set up and trained, I ensure they are comfortable using the system before handing them off to Kevin, our Customer Success Manager.
What's a favorite memory from working at PickTrace
I have so many good memories – I think my earliest favorite memory at PickTrace was the first time I went to Fairfield and rode ATVs with Harrison through the avocado trees where he kept cracking jokes. It was so much fun to realize at that moment that I would have the opportunity to work in the field, be in touch with nature, and gain knowledge about this industry.
Another favorite memory – right after I started, I helped implement LaPierre, and cherry harvest was starting soon; the trees were in bloom. I remember walking through a row, being amazed by the cherry blossoms, and realizing that they would be the fruit to be picked. Months later, I returned to see those cherries as fruit and picked them off the trees.
When you were a child, what did you want to be when you grew up?
I didn't know specifically what I wanted to be, but all I knew was that I wanted to work at Disney Studios. I lived down the street and thought that one day, maybe I'd work there doing something like animation or wardrobe design – something creative.
I went into college as a theater major, aiming to pursue a path in theater tech – working on lighting, sound, or even wardrobe. However, I learned that I'd have to act, so I switched to business management.
What was your first-ever job?
When I was younger my brother and I worked for a family friend's restaurant on Saturday serving food and making tips – just to learn how to earn money.
My 'official' first job was actually at Coffee Bean as a barista. Ironically, I didn't really drink that much coffee when I worked there. I drink way more coffee now.
What are your hobbies / How do you like to spend time when you're not at work?
I love spending time with my dog, Kygo. Hiking or walking with him.
I love crafting – so anything that involves making something – like a shirt, banners, props. I enjoy making crafts for baby showers, birthday parties, weddings.
I love doing projects around the house – like gardening,  Connor [her fiance] and I do everything ourselves so it takes up a lot of our time. We like to think of ideas to improve or update a space.
Spending time with my niece!
Traveling – I love to travel. I go to Denver a lot; that's where my parents live, and I love spending time with family.
What's the best advice you've ever received?
Advice from my parents: be kind to everyone, be loving, and you will receive that energy back.
I always try to treat people with respect, you never know what people are going through – I try to live by that.
If you were a fruit or vegetable what would you be and why?
Pineapple – I love them, they're my life. I just love how versatile they are – you wouldn't expect something that looks so pokey to be so good. It's such a beautiful plant and they grow in the coolest places – who wouldn't want to grow in Hawaii??