PickTrace is proud to be a team of diverse backgrounds, skill sets, and interests. Get to know the folks that make PickTrace so great!
Meet Technical Support: Payroll Specialist, Jorge Perez! Jorge joined the PickTrace team in 2019 and has been dedicated to providing fast, empathetic support to our users ever since. Learn more about this Support-team powerhouse below!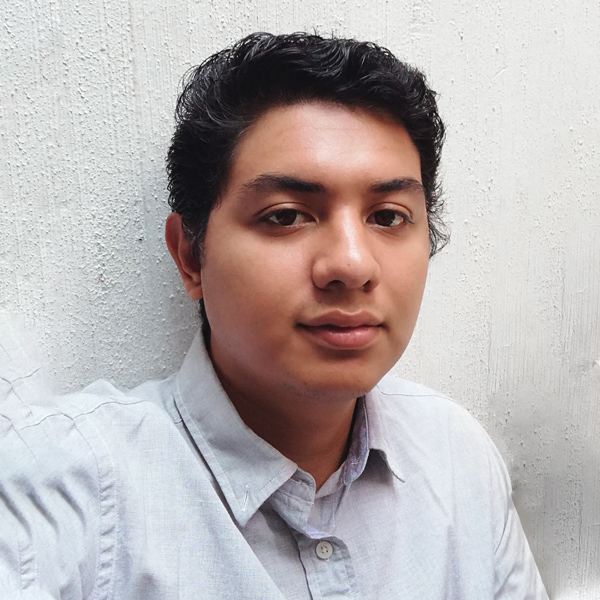 How would you describe your role to a child?
I would say that I'm the person somebody calls when they have an issue. I'm the first person that will solve the problem. If they experience any kind of issue they just call me and I solve it – just like that!
What's a favorite memory from working at PickTrace
I want to highlight being in the office with the Guzman team – we used to do carne asadas in the office. [PickTrace co-founder] Harrison  came to Guzman a few times and we would do that with him as well. Having carne asada and beers with the guys in the office is a great memory
When you were a child, what did you want to be when you grew up?
I was never sure. One day I wanted to be a firefighter, then a doctor, then an attorney – I never had the sense that I wanted to be the same thing as a child. That was always a hard decision for me

I even remember imagining being an astronaut because I watched Star Wars – that's how I was when I was a kid

When I grew up I knew I wanted to at least have a degree and be a professional – so I thought I would study business, and now I'm here! I feel accomplished in what I do – of course I want to keep stepping things up in my career though
What was your first -ever job?
My first job ever – I think it was a waiter first and then I was a receptionist, then a blacksmith, These were while I was in school and needed to pay for my tuition. 

When I'm on any kind of job I'm always thinking of how I can move up and improve. When I was a blacksmith, I was thinking about how I could build my own company. My mind is always looking for more regardless of where I'm working
What are your hobbies? / How do you like to spend time when you're not at work?
Right now my hobbies are things that are related to being a dad. I know that when my kids grow up and have their own lives I'm not going to be spending as much time with them – so right now I'm just trying to chill out with my family

I've always been an introvert, watching series, movies, heading to the park – and now we do that as a family

The hobbies I used to have like playing outdoor soccer, hanging out with friends are a little different now
What's the best advice you've ever received – or do you have a mantra you live by?
I always remember some words from my father – One thing my father has always told me is  To stay strong because things could always get worse but they could never put you in the ground. If I'm going through a hard situation I need to stay strong because things always get better. You cannot go back from where you are

It's part of my personality when things are hard to try and see the light at the end of it – use it to take you to the next level
If you were a fruit or vegetable what would you be and why?
Mushrooms – because I'm a fun-guy! I'm always making jokes about everything and myself. And I love mushrooms – how they are involved in so many different processes for the planet. That's how I see myself as well, I think I can be useful in a lot of ways – if I were to do different work I think I would still be good through hard work.