PickTrace is proud to be a team of diverse backgrounds, skill sets, and interests. Each week we highlight members of our team to learn about what makes them, and PickTrace, unique.
Meet Product Manager, Ella Brewer! Ella joined the team in 2021 and has had a key role in the launch of several features within our Time and Productivity offerings. Though she's a top pier product manager, Ella almost took an entirely different career path. Read on to learn about her path to PickTrace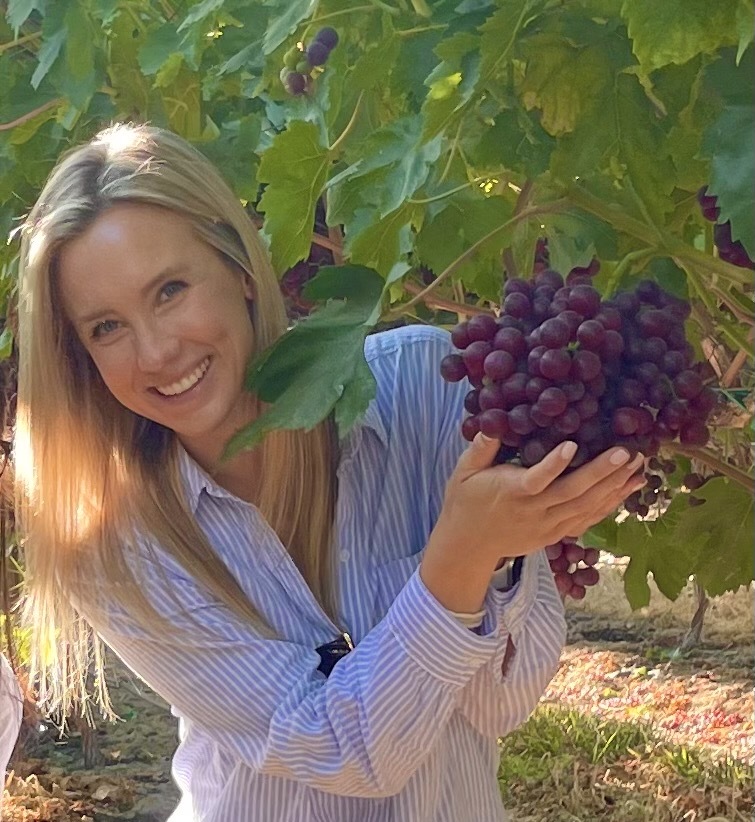 How would you describe your role to a child?
I've never thought about how I would describe my role to a child, but I think it would be something to the effect of taking one of the bigger goals for our business this year, figuring out how to break it down into smaller pieces, and doing my best to bring people together to make sure we work as a team to reach that goal. I also talk to our customers and listen to what they want, in order to make sure that everyone's ideas are heard.
What's a favorite memory from working at PickTrace
The earliest memory I have is when [CPO] David rented a site in Joshua Tree for a product offsite. It was scorching hot at 110 degrees, and there was no air conditioning in the room where we were working. Despite the heat, everyone had a positive attitude and we bonded as a team to get through it. But I'm definitely glad we'll never return to that same location again!

Additionally, the Fairfield offsites are always so special – it's really great to see where PickTrace was first born and have the chance to get to know the Steed family on a personal level.
When you were a child, what did you want to be when you grew up?
I wanted to be a cardiothoracic surgeon. My dad has heart problems, and when I was 8 years old, I started going to his doctor's appointments with him. The doctors and nurses were so nice and made a huge effort to share what they were doing so that I could be involved in the process even though I was so young. I think that experience is what initially fostered my interest in the field.

I then participated in the Health Academy at San Marcos High School and used to go to medical dissection camps during summer break. I was very interested in following through with studying medicine in college, but the education system for pre-med in the US can take up to 6-8 years after 4 years of undergrad and 4 (or more) years of medical school if you want to specialize. Plus, it's so expensive!!!

So instead, I went to Sweden and audited medical courses. I was in a course where I even had my own cadaver. It was an incredible experience

.

Unfortunately there were challenges with my student visa, so I ended up coming back to the US and pivoting to a degree in Business Management with a minor in Psych. Before I knew anything about Product Management, I was very interested in organizational behavior consulting. I love getting to know individuals and teams on a personal level and identifying how to best work together given different personalities and skill sets. It has been fun to see how I can incorporate that into my PM work at PickTrace. 
What was your first -ever job?
First ever job was running lemonade stand at the end of my driveway when I was 6 years old

I was also a barista at Starbucks for a short period of time – I loved making (and consuming) the frappuccinos with any sort of mocha chips in them. I never order those anymore but they're so good

I also funded my Sweden studies pretty creatively. Instead of paying for an apartment, I was an au pair. The family I worked for gave me a car, a train card, a stipend, and covered my groceries. I dropped their kids off early in the morning and didn't have to pick them up until about 7:00 pm, so I was able to attend courses while they were away and live for free. 
What are your hobbies? / How do you like to spend time when you're not at work?
I really enjoy spending time outdoors! Hiking, trail running, kayaking, stand-up paddleboarding. I recently discovered pickleball and it has become my newest sport obsession! I also love photography. Since moving to Boston, I've been having a blast capturing the city's architecture and documenting my travels throughout the east coast!

One thing I'm looking forward to in the coming months is taking sailing lessons. There's a sailing club in the East Boston Harbor near my house, so I'll be on one of those tiny boats, most likely tipping over every few minutes!

Additionally, I have always been very close to my family so I prioritize time with them as much as I can! We love taking trips together – the most memorable being Costa Rica last summer!
What's the best advice you've ever received – or do you have a mantra you live by?
It's tough to choose just one, but I have always loved Brene Brown's work. One of my favorite quotes is:

"Vulnerability is not winning or losing; it's having the courage to show up and be seen when we have no control over the outcome"
If you were a fruit or vegetable what would you be and why?
Definitely a pineapple! I'm obsessed with pineapples. I just love the aesthetic of them. They're very sweet and juicy, but they have a tough exterior. Seems like a fruit that wouldn't let people push it around, but is still very friendly. Plus, who doesn't love its spiky hairdo?!