PickTrace is proud to be a team of diverse backgrounds, skill sets, and interests. Each month we highlight members of our team to learn about what makes them, and PickTrace, unique.


Get to know Wendy Wang, PickTrace's Lead UX/UI Designer! Since joining PickTrace nearly a year ago, Wendy has been working her magic to make our product as beautiful and user-friendly as possible. As she puts it, her role is to 'create a delightful experience and make people smile' – and we think she's doing a smashing job!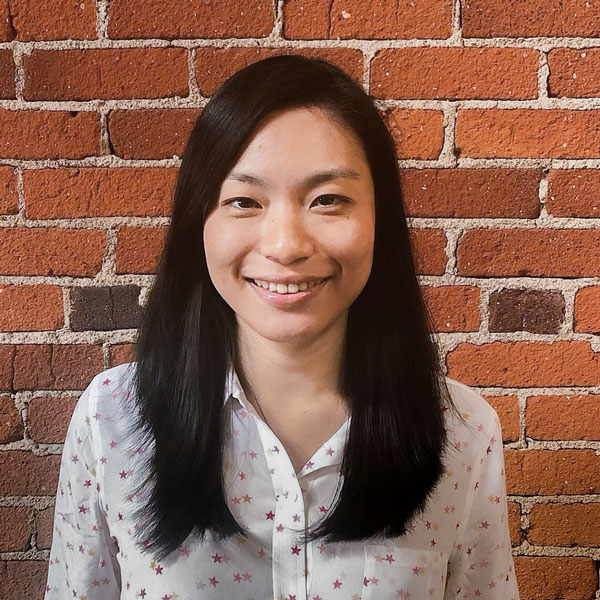 Describe yourself in 25 words or less:
I am an ui/ux designer, I love my job and enjoy problem solving.

Where did you grow up and what is your favorite memory of that place?
I grew up in Taipei, Taiwan, and moved to LA about 10 years ago. To me the biggest difference is that I never felt I needed to learn how to cook when I was in Taipei. Food is such a big part of Taiwanese culture. There are so many choices: street food, night markets, convenience stores, and cafes that are open 24hr. Asking "have you eaten" in Taiwanese is a common greeting just like asking "how are you".

In school, what was your preferred subject and why?
My favorite subject in school was product design. I think it's fun to be able to explore different possibilities and there is no right or wrong answer. Solving problems by connecting the dots between users and the technology makes me feel satisfied.

How do you like to spend your free time? Any hobbies of note?
I love to go shopping, a lot of the time it's not for buying things but just to be inspired. I love exploring new products, seeing what's trendy and looking at colors, materials, packaging, and store displays.

What's something most people don't know about you?
I love wearing high heels, and I always wear high heels. I think most people don't know how short I am.

Before PickTrace, what was your most interesting or unusual job?
I have always been a designer, haha. Maybe I should try something unusual in the future.

[Editor's note: Wendy, please don't leave us! We'll make your job more unusual if that's what it takes!]

How would you describe your current role to a child?
I can turn ideas into reality.

What has been your proudest moment since joining the PT team?
Finally launching a product and seeing users using it is definitely the best part of the job.

What is your favorite part of working for PickTrace?
My favorite part of working at Picktrace is working with the people here. Everyone works so hard to build this product, staying motivated and enthusiastic at work. I see a lot of opportunities and possibilities for this company to grow.

Finally, and most importantly, if you were a piece of produce what would you be and why?
If I were a piece of produce, I would be an onion. It's spicy, pungent and makes people tear. But if you are patient, it'll bring the sweetness flavor to your meals.
Interested in working with awesome people like Wendy? Check out our open positions here!