PickTrace is proud to be a team of diverse backgrounds, skill sets, and interests. Each week we highlight members of our team to learn about what makes them, and PickTrace, unique.
Meet Senior Account Executive, Shane Stevens! Since joining the team in early 2020, Shane has been going above and beyond to help farmers gain efficiency and insight into their operations by leveraging PickTrace. Always thoughtful and thorough in his work, it's no wonder Shane is beloved by both our clients and our team.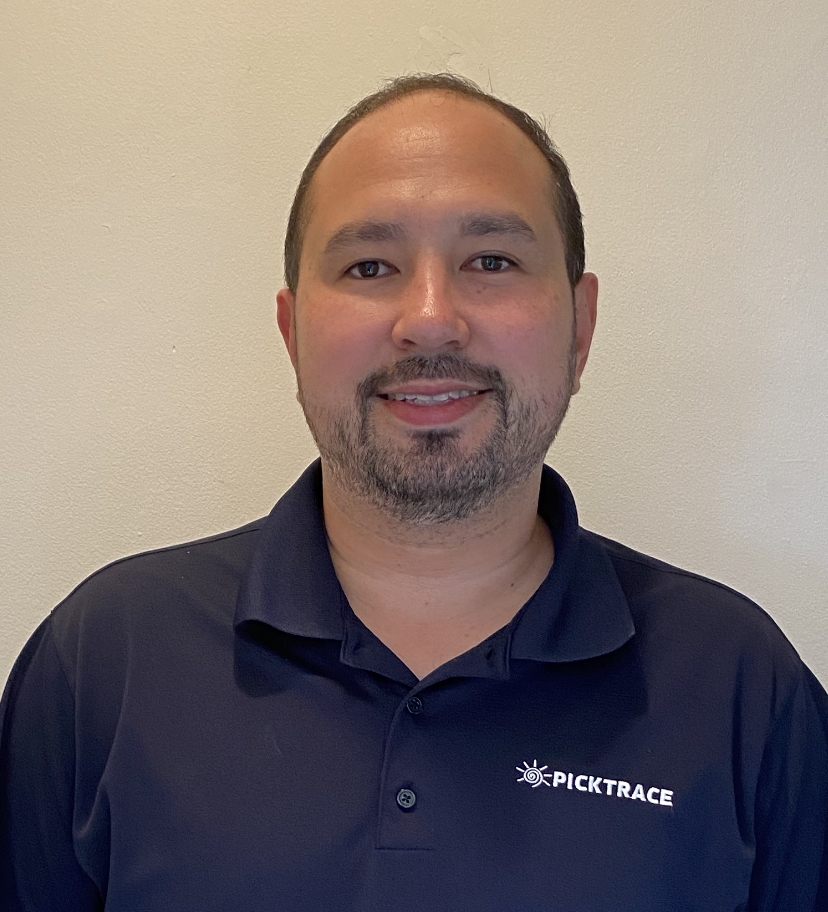 How would you describe your role?
I am on the sales side at PickTrace, so in my role I connect with growers & farm labor contractors in the industry, and look for opportunities where PickTrace's labor mgmt solutions to help solve challenges that the ag industry is having with tracking and managing their workforce. 

I have worked in a sales role in many other industries in my career, and one of my favorite things about working in the ag industry is the interest in meeting face to face instead of on Zoom. This dynamic has enabled me to get away from working behind a desk 100% of the time and travel out to hundreds of farms for in-person meetings and to gain much more exposure to how each farm is operating out in the field on a daily basis. 
What's a favorite memory from working at PickTrace
I think my favorite memory was the company-wide team bonding day at Fairfield Farms my 1st year at PickTrace – when I started at the company in early 2020 we had an office and I saw my coworkers daily – but when we moved to fully remote during the pandemic, I would only see certain coworkers in-person occasionally at client visits. Bringing the whole team together for the first time after going remote was a great experience. I had such a good time around the bonfire getting to know all my coworkers on a more personal level.

And having it at Fairfield Farms, where PickTrace was founded, was also really special. 
When you were a child, what did you want to be when you grew up?
I always dreamed of being an astronaut – I was fascinated by outer space, and loved learning about the planets in our solar system

I remember having a telescope when I was young and memorizing all of the constellations, which also helped me ace the final test for the astronomy merit badge when I was in the Boy Scouts. 

I even looked forward to going to dentist appointments as a kid because my dentist's office had a space theme with all of the planets in our solar system painted on the walls.
** Bonus fun fact: For Shane's Eagle Scout Project, he partnered with a local youth shelter to provide tutoring and also created a campaign to fundraise for daily necessities for the kids (diapers, clothes, school supplies, etc) 
What are your hobbies? / How do you like to spend time when you're not at work?
My answer to this question has drastically changed recently. 

I would normally say that I enjoy traveling and exploring new places, going to LA Rams games and being active in multiple fantasy football leagues, and hanging out with friends.

However since my wife Nicki and I are expecting our first child, a baby girl, in just a few months. So my free time is now being consumed with preparing myself for this life changing event, which we are very excited for!

So I've been spending a lot of time reading all the books for expecting parents, baby-proofing our house, and debating with my wife on what our daughter's name will be.

But Nicki and I did get to go on a nice babymoon trip recently for 8 days to Montreal and Quebec City, and we had a great time.
What's the best advice you've ever received – or do you have a mantra you live by?
I like to live by the Golden Rule – something my mother taught me when I was young. 

I've always strived to be compassionate and respectful to others
If you were a fruit or vegetable what would you be and why?
I would say grapes – table grapes – they grow in a cluster. That's my personality – I'm a social person and like being around others all the time. I also love eating grapes  -especially frozen