PickTrace is proud to be a team of diverse backgrounds, skill sets, and interests. Get to know the folks that make PickTrace so great!


Meet Sr. Software Engineer (Frontend), Sam Montes de Oca! Sam has been with PickTrace for several years and helped to build our legacy product and now brings that same wealth of knowledge and experience to our current offerings. Anyone who has used with PickTrace in the past seven years has seen the incredible work that Sam does – we're glad to now shine a light on the man behind the magic 🙂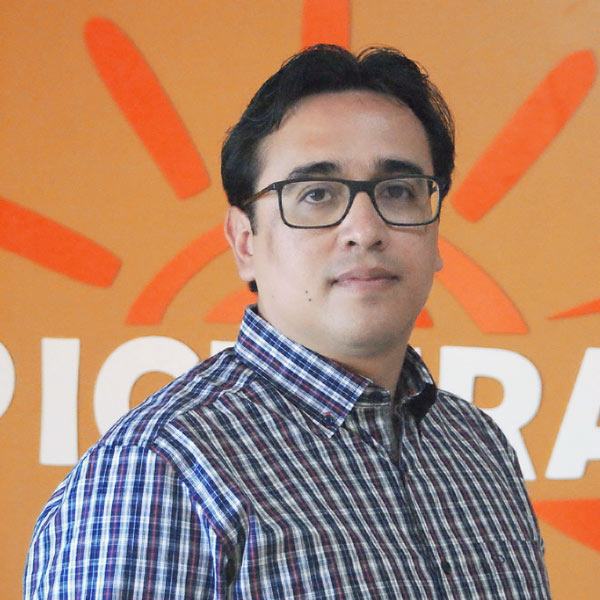 In your many years with PickTrace, what project are you most proud of working on?
If you ask me, the legacy product is the one I am most proud of. I worked on it for several years with a small team, creating much of it from scratch on my own. It always felt amazing to hear compliments from customers about that product.
Of course the current work with new teammates it's amazing, but I have a special attachment to the legacy product.

How do you like to spend your free time?
Honestly, all my weekends are spent with my kids and wife. We enjoy going out, having food, and exploring new places. It's our fun time on the weekends. However, when I have some personal time, I like to play video games, draw, or walk on the treadmill.
Not long ago, we explored a place called Tapalpa, a forest in the mountains not far from where I live. I took my children to eat and then we visited a park with huge rocks, where we could ride horses and have a great family time. Tapalpa has been meaningful to me since I was a child, and it was special to show my children this place.
This last weekend my family watched the national classic soccer game of Chivas de Guadalajara playing against their big rival, Aguilas del America. We won the match and the team went to the finals. My kids were wearing their jerseys the entire day waiting for the match.


Before PickTrace, what was your most interesting or unusual job?
Before I went to university I was a pizza delivery driver with a motorcycle from the company. I prepared pizzas as well as delivering them
My favorite pizza was cheese and white onion – believe it or not! I had friends who would make this pizza and it was and is the best pizza. It's not on the menu – but it tastes really good!
After that I worked as a designer for almost 2 years – my neighbor had a design printing business and he was teaching me a bit of that – that's how I feel like i developed skills for what i'm doing with frontend

What is your favorite part of your job?
There's a ton of things I like about working at PickTrace – but I think the first thing is this: the interaction with people that makes your life enjoyable.
It's not just working and that's it. I've made great friends here, so many I can't count them!
I appreciate the empathy that the team has with me -And not only me, but also my whole family being supported. I don't see this in other companies.
I love how people are happy and care about each other – and always willing to help each other. This is the part that I'm most proud of being part of PickTrace. I always try to find a way to repay that care to others.



Finally, and most importantly, if you were a piece of produce what would you be and why?
I would be a pomegranate. They have two types – sweet and sour – and it's not a common fruit, so I feel it's not for everyone.
You can make lots of things with pomegranate, but my favorite product made with pomegranate is the mixture with mezcal called Ponche Granada.