PickTrace is proud to be a team of diverse backgrounds, skill sets, and interests. Each month we highlight members of our team to learn about what makes them, and PickTrace, unique.

Get to know Senior Android Engineer Lindsey Hughes! Joining the PickTrace in early 2020, Linz has spent the last fifteen months (or, as she puts it, 1578902400000 milliseconds) crafting beautiful code for the PickTrace app and cracking us up with her killer sense of humor.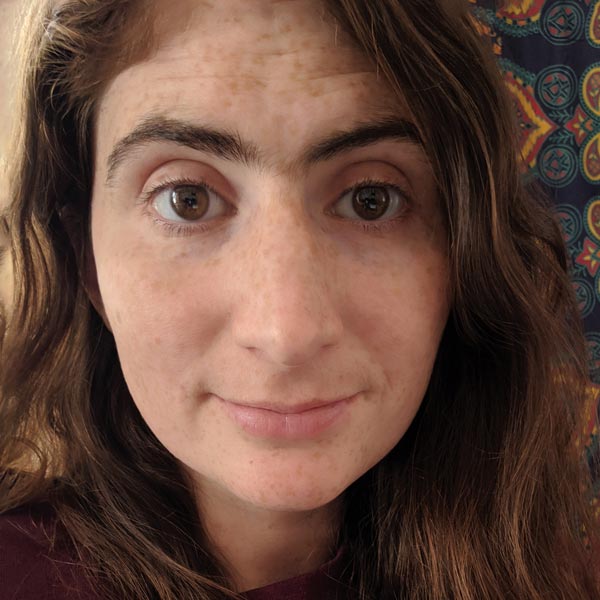 Describe yourself in 25 words or less: 
Mother of three. Love the earth, yoga, and other human things. Eats food. Definitely not a robot.

Where did you grow up and what is your favorite memory of that place?
I grew up in a house, of course. My favorite part was the electricity.

In school, what was your preferred subject and why?
Math and Computer Science. I don't know why ¯\_(ツ)_/¯

How do you like to spend your free time? Any hobbies of note?
Gardening, playing with my kids, Audible, Netflix, system updates… I mean sleeping, yes I do that.

What's something most people don't know about you?
E/AndroidRuntime﹕ FATAL EXCEPTION: main
Process: picktrace.team.questionaire, PID: 1111
java.lang.RuntimeException: Unable to instantiate response

Before PickTrace, what was your most interesting or unusual job?
I worked on a top secret project for a government contractor. It is in space now.

How would you describe your current role to a child?
Hello human child. See I press these buttons and then.. no no, you cannot press the buttons.

What has been your proudest moment since joining the PT team?
I made a pretty good joke about idling resources the other day. HA! Cracks me up just thinking about it.

What is your favorite part of working for PickTrace?
Writing code and bad jokes.

In the spirit of Mental Health Awareness Month here in the U.S., what is your favorite way to practice 'self-care'?
Writing code and bad jokes.

Finally, and most importantly, if you were a piece of produce what would you be and why?
A donut peach, because I don't know what to be exactly.
Interested in working with awesome people like Lindsey? Check out our open positions here!