PickTrace is proud to be a team of diverse backgrounds, skill sets, and interests. Each month we highlight members of our team to learn about what makes them, and PickTrace, unique.


Get to know Principal Software Engineer Dmitrii Shishenin! Since joining the team in late 2019, Dmitrii has been crucial in ensuring our backend engine continues to run smoothly. Although he lives nearly halfway 'round the world from our HQ, Dmitrii is fully present when it comes to making a superior product.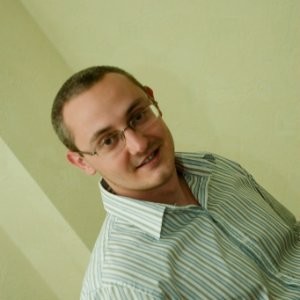 Describe yourself in 25 words or less:
A software engineer who loves his job.

Where did you grow up and what is your favorite memory of that place?
It is a small town in the south of Russia. My favorite memory is happy summer days spent in the yard with my friends.

In school, what was your preferred subject and why?
My grandmother started teaching me maths when I was 4. So I had no choice.

How do you like to spend your free time? Any hobbies of note?
I try spending free time with my family. As for hobbies I like reading general fiction, physics and chemistry.

What's something most people don't know about you?
I don't like dried prunes.

Before PickTrace, what was your most interesting or unusual job?
Not that unusual but at the beginning of my career I worked as a DBA.

How would you describe your current role to a child?
[We are] Building an app which makes farmers' lives easier.

What has been your proudest moment since joining the PT team?
The release of the new product and the first harvest season with Picktrace 3.0.

What is your favorite part of working for PickTrace?
Working with great people who are constantly looking for ways to make customers happier.

Finally, and most importantly, if you were a piece of produce what would you be and why?
Sweet cherry, sweet outside with a strong pit inside.
Interested in working with awesome people like Dmitrii? Check out our open positions here!