PickTrace is proud to be a team of diverse backgrounds, skill sets, and interests. Get to know the folks that make PickTrace so great!
Meet Sr. Implementation Manager, Daniela Avila! Daniela joined PickTrace with several years of experience in the Washington agriculture industry. As one of the first members of our implementations team, she has used her industry knowledge to advocate for our user experience and to help innovate new and more efficient ways to help our clients implement our product.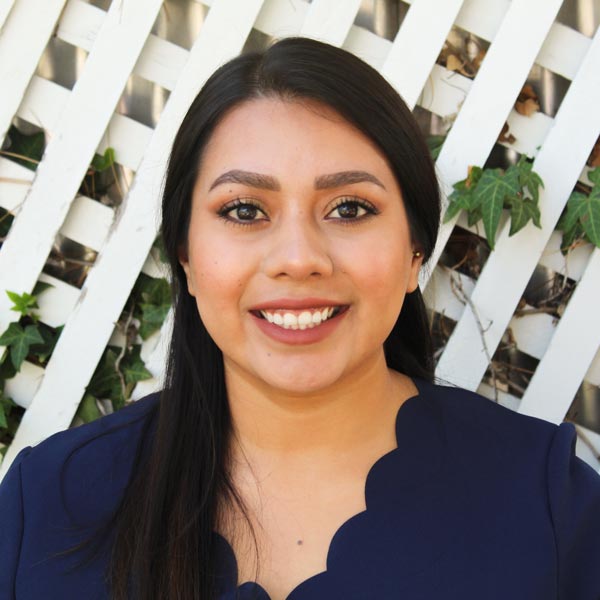 How would you describe your role as a Sr. Implementation Manager at PickTrace?

The two things that come to mind are:

Paving the way of implementations – As the 2nd Implementation Maneger [at PickTrace] a lot of the early internal work in terms of playbooks were started by Michelle [Ramirez] and I. Since then I have been the first IM on new implementation approaches like virtual implementations and legacy product migrations! I love being able to document my approach and share my insights with the team, then iterate on our approach.
Bridging the gap between our clients and our internal teams. There's a lot of communication that happens to help us improve our product – it's about really painting the picture for internal teams – helping them understand what the problem is, how it's a problem, and partnering on potential solutions.
What is your favorite part of your job?

I love everything that I do. It can be stressful but I love it – if I could describe myself in a meme it's 'just smile and wave, boys'. I'm just smiling through whatever is happening.
I love the split between being in the field and office – being able to be in front of our customers and problem solving.
Interacting with everyone on the PickTrace team, offsites, and the travel is also great.
It's hard to choose a favorite part simply because I strongly believe in everything that we are doing for the industry. Also, being able to work both internally and externally with such wonderful people.
Do you have a favorite memory of your time working here?

This is the toughest question… I mean from being in the fields in Hood River, to conferences in Salem, mechanical bull riding, boat rides in Santa Barbara, tractor rides at Fairfield, exploring Joshua Tree and planetarium visits I don't think I can choose.
What project are you most proud of working on?

Our internal Payroll Configurations project – I think we all know I love payroll in a weird way – the team created this "Payroll Configurations" doc. It's an internal hub to understand the codings and mappings for 14 different providers – it's a lot to learn and I think everyone on the CX team has used it
This information used to live in everyone's heads and we were constantly pulling in individuals for small questions. Now we can find the majority of our answers in that shared document.
How do you like to spend your free time?

I want to say I used to be a homebody – but in the last two years I've just been going outside my comfort zone and trying new things.
I've picked up hobbies like pilates and spin class. "Pilates and Cider" has been a monthly recurring thing since last year. It's at the local cider house here in Wenatchee – they host them outside on the lawn overlooking the Columbia River.
I'm a beverage girl and love trying new coffees and drinks – going to new coffee shops trying new flavor combinations. That's one of the first things I look for when I travel to California
Ciders & breweries – have become a new fun thing for me and my friends. Every weekend we're at a brewery trying new ciders
It's not hiking season here yet – a lot of the mountains still have snow – the season for me will start at the end of June and early July. I like more mountainous hikes and alpine lakes.
I love nature and I take my time while outdoors to admire my surroundings. My phone is full of pictures of flowers, mountains, lakes, the Northern Lights, and sunsets.
I'm a weird combo – I'll go to brunch, go for a hike – then go to Mexican rodeos. This weekend I went to a 'Jaripeo Baile' which is a mix of a mexican rodeo and a dance afterwards. It's fun to dress up in your cowboy boots and flared pants and dance.
Finally, and most importantly, if you were a piece of produce what would you be and why?

A watermelon, tough on the outside but soft on the inside. If you didn't know me, you might think I'm an introvert, and I'm very direct, I'm the "direct friend". I won't sugar coat anything. But I'm also very soft – I cry in every emotional conversation.