PickTrace is proud to be a team of diverse backgrounds, skill sets, and interests. Each month we highlight members of our team to learn about what makes them, and PickTrace, unique.


Get to know our Technical Support Training Specialist, Cuauhtemoc Lopez! A member of the PickTrace MX team since 2018, Temo is vital to ensuring our customers get the most out of their PickTrace service. Not only is Temo a world-class support specialist, but he also keeps our Mexico office well fed by whipping up amazing lunches for the team- talk about an all-rounder!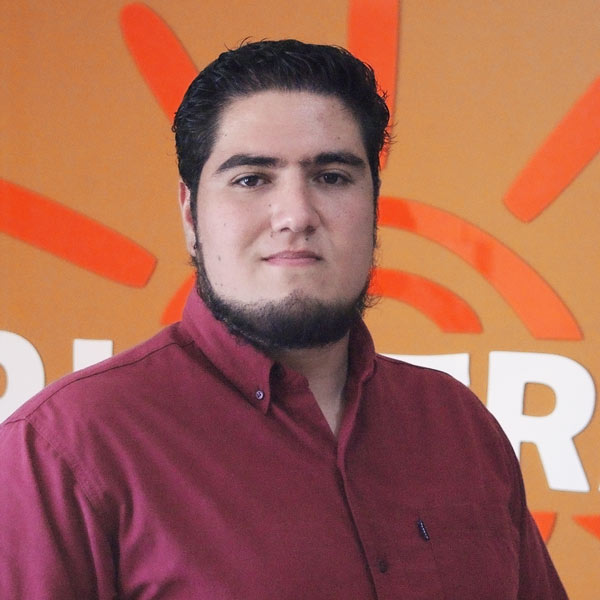 Describe yourself in 25 words or less:
I am a simple guy, I like to think that I'm funny. That's less that 25 right?

Where did you grow up and what is your favorite memory of that place?
I grew up in Guadalajara, a beautiful city with a lot to see and do! In my favorite memories my friends and siblings are always present either spending hours playing video games or riding our bikes all around the city.

In school, what was your preferred subject and why?
Even as a child I was always curious, I was always trying to make sense of what I was seeing. Physics turned out to be my favorite subject because it was always fun and I learned something new and interesting every day.

How do you like to spend your free time? Any hobbies of note?
I dedicate most of my free time to my family and I'm always looking for new cool places to visit. Besides that, I play a lot of video games and I also do carpentry for fun.

What's something most people don't know about you?
I've always loved to cook 🙂

Before PickTrace, what was your most interesting or unusual job?
I have always worked in companies within the technology field, one of the most interesting jobs I had was being in charge of performing technical tests on the data processors that are installed inside military aircraft.

How would you describe your current role to a child?
I teach our clients how to use a really cool system that allows them to keep track of the fruit they grow from the farm to our tables!

What has been your proudest moment since joining the PT team?
Every time we receive feedback from our customers telling us how happy they are with PickTrace and how much their processes have improved!

What is your favorite part of working for PickTrace?
The people! We have an amazing team!

Finally, and most importantly, if you were a piece of produce what would you be and why?
I would be an Apple.
Apples are classic, classy, and sophisticated. Apples just have it all together!
Interested in working with awesome people like Cuauhatemoc? Check out our open positions here!