PickTrace is proud to be a team of diverse backgrounds, skill sets, and interests. Each month we highlight members of our team to learn about what makes them, and PickTrace, unique.


Get to know our Technical Support Payroll Specialist, Carlos Vazquez! As part of our Mexico office since 2017, Carlos has an extensive understanding of our customer's needs and is always quick to help with any issue that comes his way. We're deeply grateful to have Carlos on team PickTrace!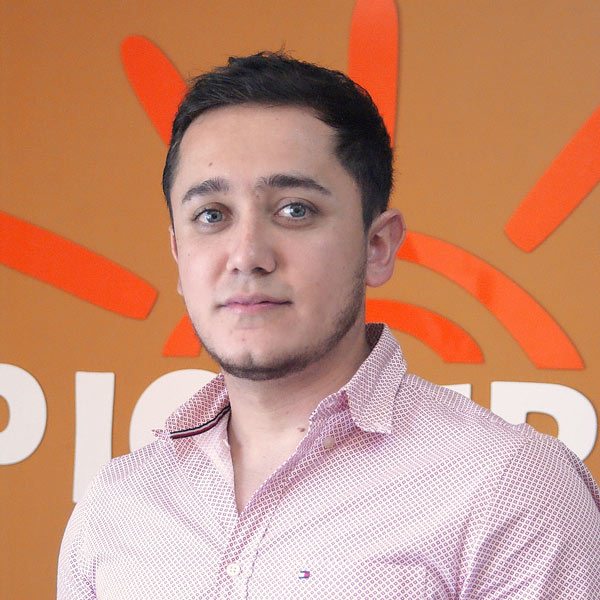 Describe yourself in 25 words or less:
I would describe myself as a calm and happy person who likes meeting new people and being active.


Where did you grow up and what is your favorite memory of that place?
I grew up in Guzman, Jalisco and my favorite memories are of when I was a kid and used to hang out with my friends without any worries.

In school, what was your preferred subject and why?
Natural Sciences, because it showed me the planet's biodiversity and the greatness of the world in which we live.

How do you like to spend your free time? Any hobbies of note?
I like to exercise, like lifting weights and running, it takes the stress out of me. I also enjoy listening to music and hanging out with friends.


What's something most people don't know about you?
Most people don't know that my first name is actually Jose.

Before PickTrace, what was your most interesting or unusual job?
I used to work on a cybercafe halftime while I was studying. I enjoyed working there because I met a lot of people and learned about responsibilities and managing money.

How would you describe your current role to a child?
I talk over the phone from great distances helping customers fix things, creating new projects through images, and providing new ideas until we both feel happy for resolving the problem.

What has been your proudest moment since joining the PT team?
When I visit huge and well known companies to see them use our software and to determine how we provide the tools needed to simplify their duties.

What is your favorite part of working for PickTrace?
My favorite part of working with PickTrace is helping people to resolve their issues and being surrounded by such an amazing team. Also, seeing how the company is growing and where are we planning to be in the future.

Finally, and most importantly, if you were a piece of produce what would you be and why?
If I were a piece of produce, I would be a blueberry because I'm healthy for you 😉
Interested in working with awesome people like Carlos? Check out our open positions here!