Built for the field
and the packing house
A single system for both your packing house and your field. Separate out the two workforces and run payroll separately, while still evaluating the entire farm in one spot.
Track production and run reports by each individual farm, or run comparison reports to understand how ranches are performing in comparison to one another.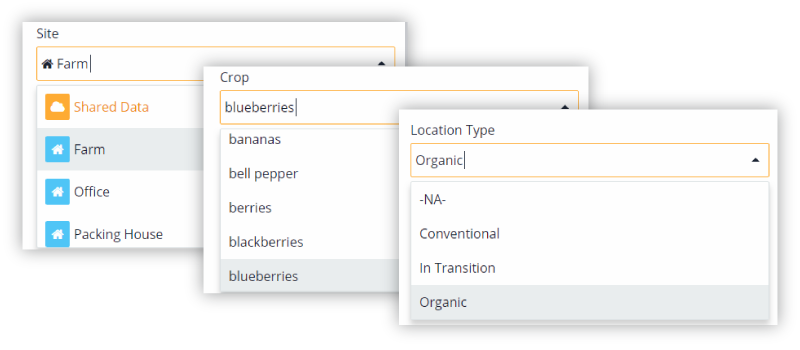 Manage multiple
employers/contractors/H2A
Hire employees within their respective employer and run reports & payroll independently for each employer.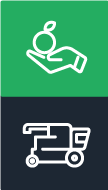 Machine & Hand picked produce in one system
Use both machine harvesting and hand-picking labor? Not a problem, track and compare yields from both within the same solution.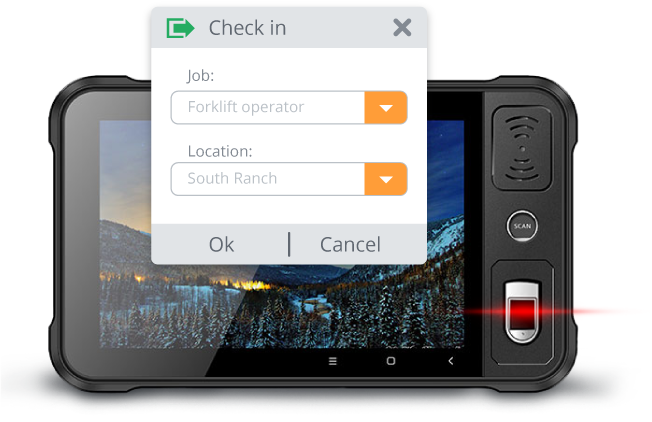 Handle different workforce and harvest procedures
Have harvest crews check-in with the supervisor, forklift drivers text-in their timecards, and full-time employees use their smartphones, there's a check-in procedure for everyone.
Manage multiple harvest procedures for all of your crops or trial different harvest procedures to evaluate efficiency.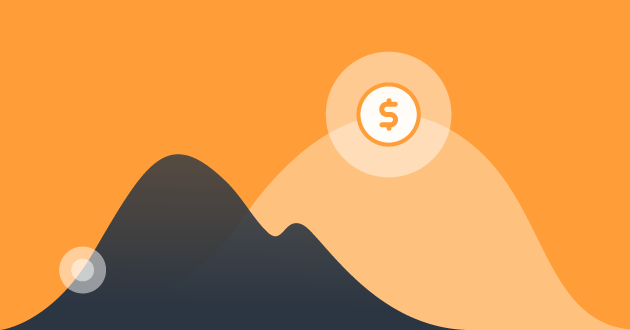 Job costing per employee, crew,
contractor, row, block, or location
Real-time charts breaking down your harvest cost, job costs, crew costs, contractor costs, and location costs. Run comparison reports and evaluate cost per acreage by location.

Powerful calculation engine to keep your payroll compliant
Payroll compliance is incredibly important and often the number one reason why companies choose to work with PickTrace. Our calculation engine allows us to work in any country and any state.
Hire employees directly in the field
Hiring employees in the field has never been easier. The device can hire new employees, print new ID tags, and get them working in a crew in as little as 30 seconds.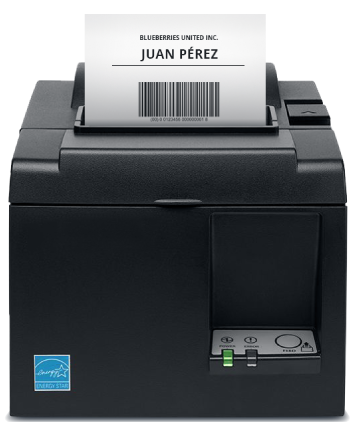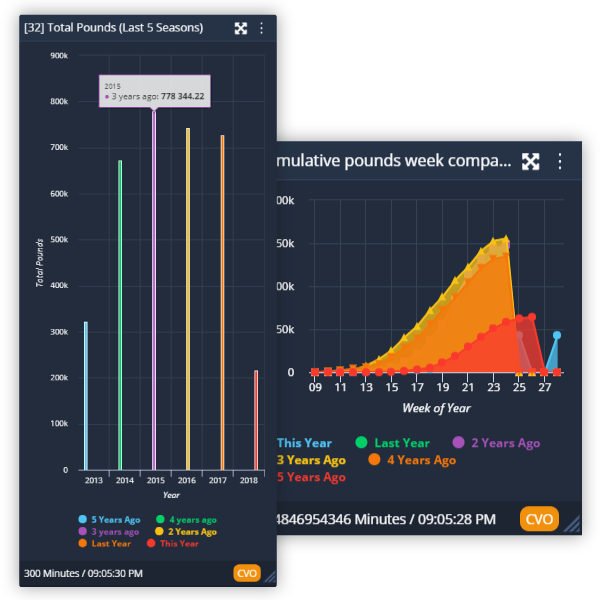 Customizable charts & reports based on what matters most to your operation
If we're collecting it, you can use it in a report or chart. Whether you want real-time comparisons against historical production, or a breakdown of where your employees live for coordinated hiring pushes, if you can imagine it, chances are we can create it.
Track when pallets or bins are created, picked up, received, and moved. Keep track of information changes related to pallets or bins, like weights and driver(s).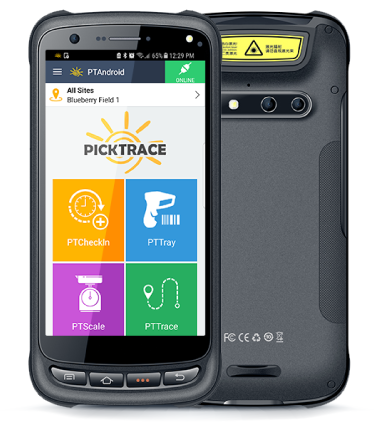 Harvest crew QC monitoring
Create custom defects lists and give percentage of defect rates to individual bins/pallets, crews, and employees to compare across the entire workforce.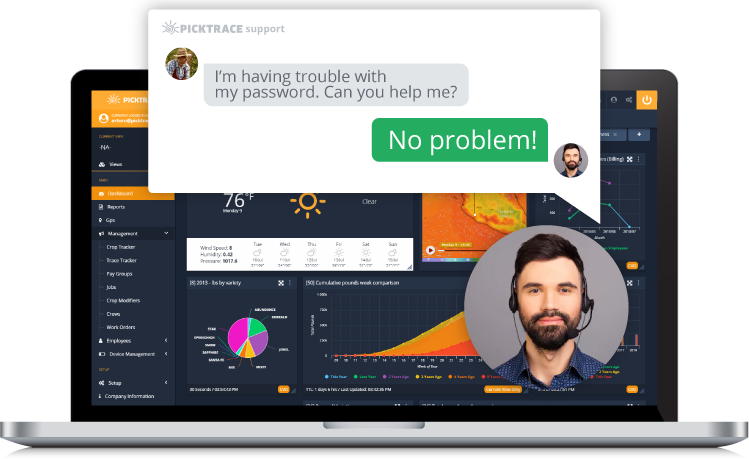 Immediate live support from a PickTrace technician via call or email. Fast response times, knowledgeable and bilingual technicians (English & Spanish).
All customers receive onsite deployment and training to assure the most successful start possible.