Double check that employees accurately checked in and out of work.
PickTrace displays an overview allowing you to update multiple or individual timecards quickly.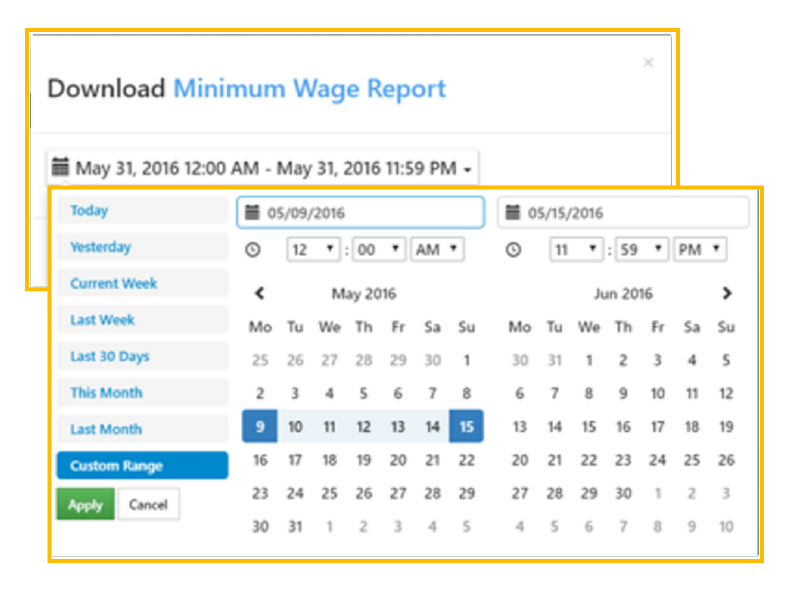 PickTrace automatically tracks wage calculations, including piece-rates and minimum wage.
This information is available in the downloaded report whenever you're ready to run payroll.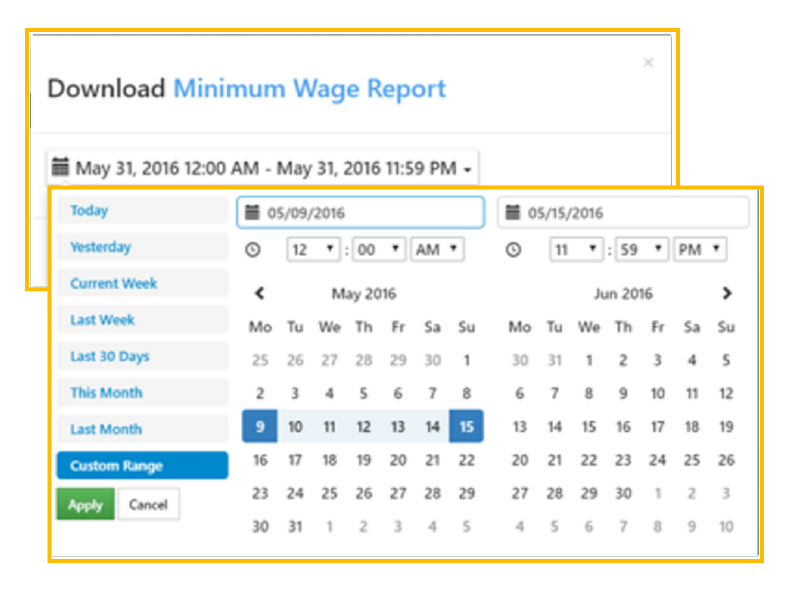 STEP 3:
UPLOAD TO PAYROLL SYSTEM
PickTrace integrates with the payroll system you are already using. Simply upload the report to your payroll system and payroll is completed.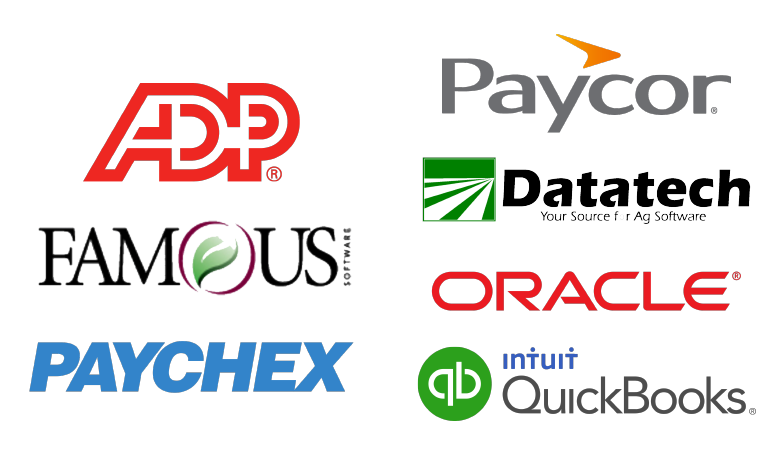 Learn more about how PickTrace simplifies workforce management.