PickTrace is proud to be a team of diverse backgrounds, skill sets, and interests. Each month we highlight members of our team to learn about what makes them, and PickTrace, unique.


Get to know our Glendale Office Manager, Kelsey Spencer! After joining the team in Emeryville, Kelsey helped move our US office to Southern California and continues to ensure our office plants are thriving, that our fridge is filled with La Croix, and that our fruit bowl runneth over!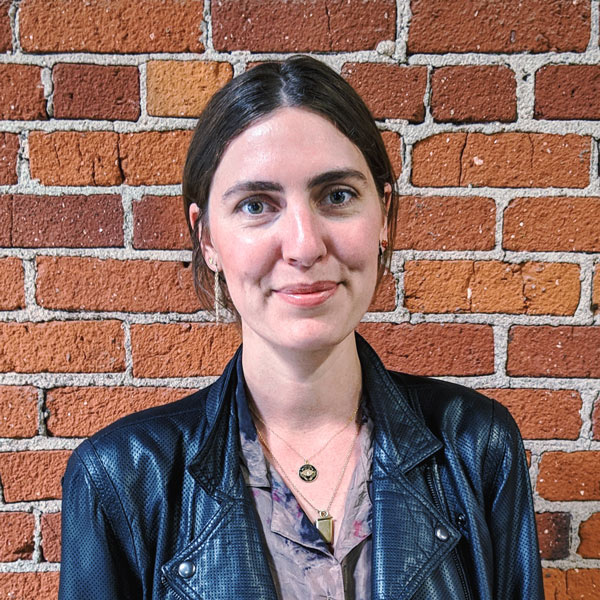 Describe yourself in 25 words or less:
Former art-student, current junk-food vegan and amateur astrologer: I'm an L.A. cliche.

Where did you grow up and what is your favorite memory of that place?
I grew up in the suburbs of Sacramento and my fondest memories are of running around downtown with my friends, going to underground art shows and hanging out where we shouldn't have. The rivers were pretty great too…

In school, what was your preferred subject and why?
I looked forward to art class everyday – and eventually majored in studio art while at university. As a visual/spatial thinker I appreciated having a venue to process information in ways that made sense to me.

How do you like to spend your free time? Any hobbies of note?
In my free time I enjoy languorous walks around my neighborhood- especially during spring when I can forage flowers for posies (my neighbors are probably less thrilled with that pastime). I don't have a ton of hobbies, but I'm currently learning ceramics and have been teaching myself how to sew for the past few years. Haven't quite moved on from fruit-bowls and boxy tops yet…

What's something most people don't know about you?
I was a tap dancer all through high school. You can still catch me in a shuffle-ball-change every now and again.

Before PickTrace, what was your most interesting or unusual job?
I've done nearly everything, but my most unusual job was probably as a front desk person for a glamping resort on the CA coast. There was no cell service & no other establishments for 10 miles in any direction so once you were there, you were there– I went on a lot of nature walks during that time.

How would you describe your current role to a child?
I'm in charge of snack-time.

What has been your proudest moment since joining the PT team?
Moving the company to LA from the Bay Area was a huge challenge – but getting our office set up and having it be not just functional, but beautiful is a huge point of pride for me.

What is your favorite part of working for PickTrace?
I love the people that PickTrace brings on board – there is a feeling of positivity and camaraderie that pervades the office and makes me feel excited to come to work.

Finally, and most importantly, if you were a piece of produce what would you be and why?
Definitely a sweet potato: Possibly a bit crusty on the outside, but ultimately sweet n' wholesome.
Interested in working with awesome people like Kelsey? Check out our open positions here!