Managing the day to day farming operations multiple farms and crops just became a whole lot easier
Manage hundreds to thousands of farms/ranches of varying crops, states, countries, and procedures. PickTrace is designed to unify your entire organization.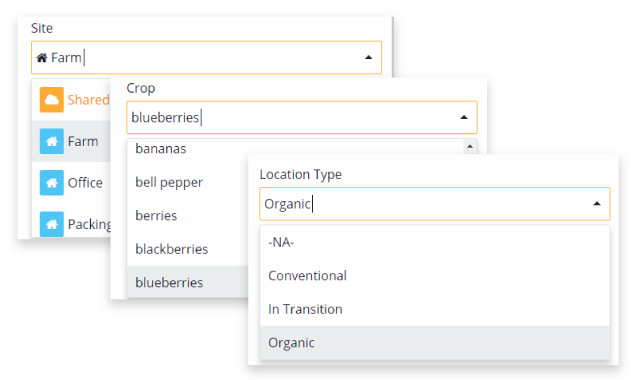 Track labor costs per ranch
Analyze harvest & labor costs on a per ranch basis. Narrow down to specific blocks & varieties.
Track inside/outside/managed ranches
Whether the farm is owned directly, managed, or a grower you source from, bring all of your ranches under one system.
Compare production numbers

per customer
Compare production numbers across your customers & groups of ranches in real-time.

Customizable charts & reports
based on what matters most to your operation
If we're collecting it, you can use it in a report or chart. Whether you want real-time comparisons against historical production, or a breakdown of where your employees live for coordinated hiring pushes, if you can imagine it, chances are we can create it.
Run reports on individual or
groups of ranches
Full control of report scale – allowing you to run a report for all of a single customer's ranches, or an individual ranch.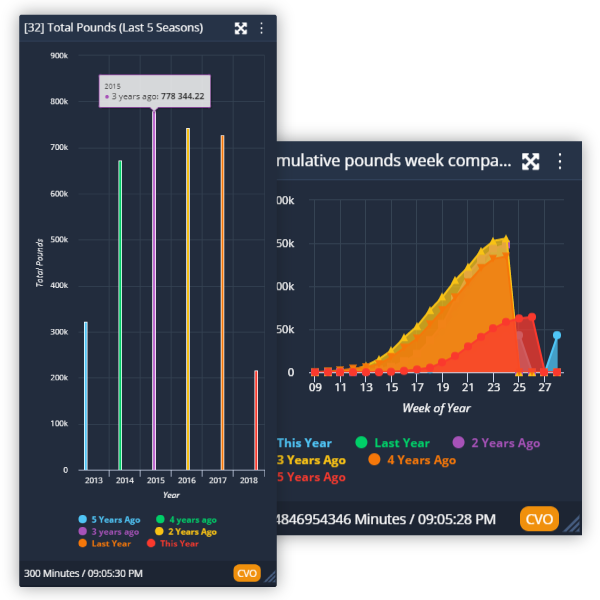 onsite training
All customers receive onsite deployment and training to assure the most successful start possible.

Immediate live support from a PickTrace technician via call or email. Fast response times, knowledgeable and bilingual technicians (English & Spanish).